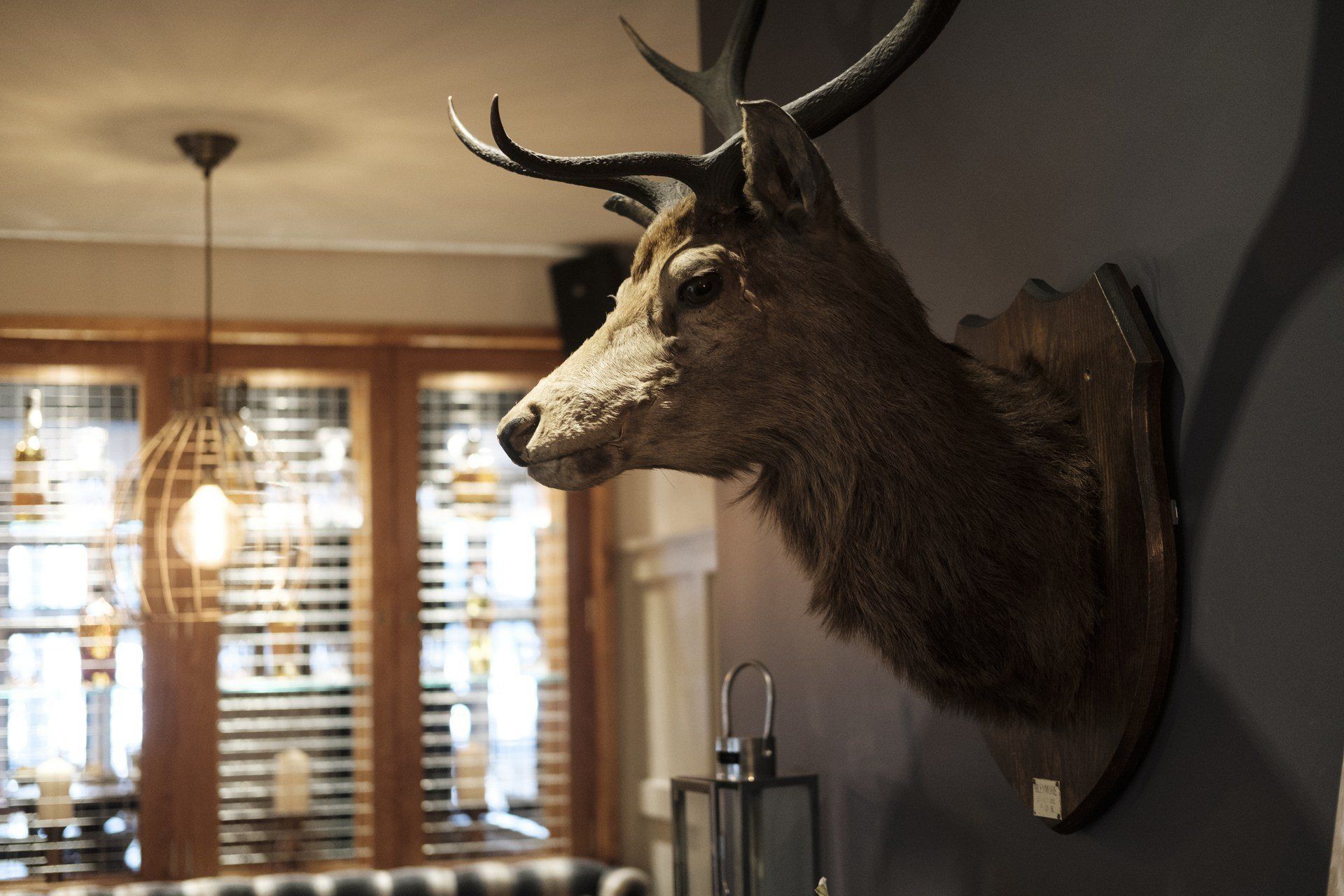 The White Hart Hotel has been in existence since the 17th century, and has been owned by Fuller's for over a century. In 2011 a square trading token was found making reference to "John Harris At Ye White (Hart) In Hampton Weeke." In circulation between 1648 and 1672, this token gives us the earliest mention of the pub.
We know that the pub was being run by John Harris and John Addams who was a Barber Surgeon. At this time surgery was often practiced by barbers who were by the nature of their trade specialists in using razors!
There was in fact a barber shop in the corner of the building and there are even records of every barber who worked at The White Hart from 1832 to 1917, before the building dropped its dual identity and focused on serving drinks.
The current mock Tudor building was built in 1930 which is at least the 3rd incarnation of The White Hart, replacing a Georgian building. Fuller's have owned the pub for at least a century, and we added our accommodation block at the back of the building in 2000.
It's likely that the pub got its name during the reign of King Richard II, when an act was passed making it compulsory for pubs and inns to put up a sign to identify them. The white hart stag appeared in the personal badge of the king – so many pubs, including ours, would have adopted it as their sign to show their allegiance.
With thanks and acknowledgement to Hampton Wick History and Ray Elmitt author of Hampton Wick – Brick By Brick